HE  WAS  THE  LONE  RANGER!

This website is published in honor of Mt. Carmel's own Brace Beemer with the cooperation of  the Mt. Carmel Chamber of Commerce and Brace Beemer Committee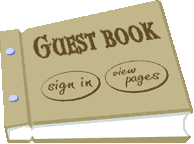 Visitors since November 15, 2003

Please take a moment and leave a note in the guest book.  And, thank you for spending a part of your day with The Lone Ranger

Howdy, and welcome.  My name is Phil Stallings and as a member of the Brace Beemer Committee I will be your host here on the website.  Below are links to the various pages available for your viewing and listening pleasure.  Our site is new and many of the pages are still under construction.  Be patient, bear with us and check back often.  If you are a fan of "old time radio" and especially The Lone Ranger, we think you will find fun, facts and enjoyment on our website.

So, fix yourself a bowl of Cheerios.....let your mind wander back in time......saddle up and............

 RETURN WITH US NOW TO THOSE THRILLING DAYS OF YESTERYEAR

THE LONE RANGER RIDES AGAIN ! ! !

Your webmaster is:

Phil Stallings

This webpage has sound .. turn your speakers on

This page was last updated: November 20, 2020